Electric Epilator & Hair removal
Wholesale & Customization In China
HAOHAN is a professional Electric Epilator ​manufacturer with 24 years of experience in the OEM/ODM. Our factory houses more than 300 experienced employees and can ensure a monthly output of 300,000 units. Factory Above 100,000 square meters.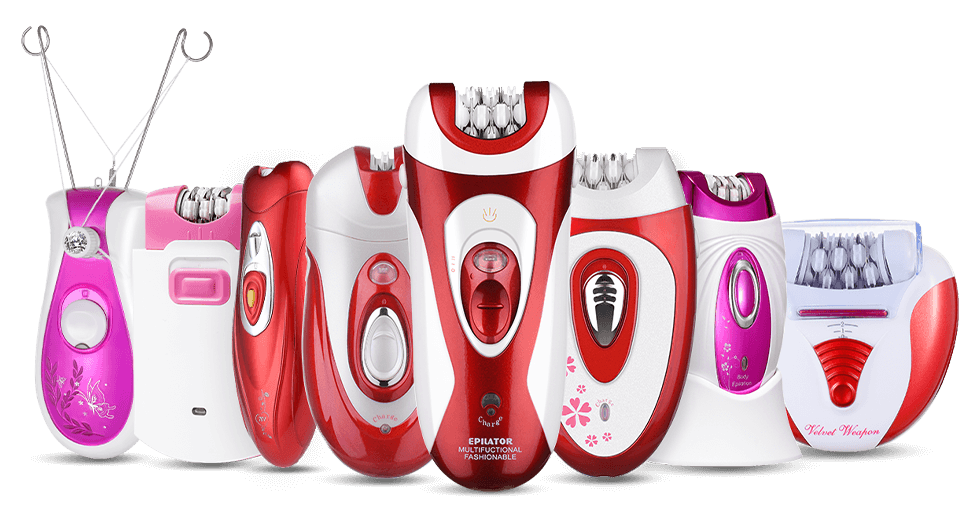 For OEM/ODM
Want to customize Epilator? HAOHAN can help develop your product and make it into a real one! What's more the manufacturing & delivery time is guaranteed with our factory!
Brand Owners
Sourcing Electric Epilator for your brand? We've got a streamlined process for private label Epilator! From logo designing, product packaging to even Amazon FBA prepping, we got you covered!
Wholesalers
Looking to source hundreds of different types of Electric Epilator? We offer Threading Epilator, Lipstick Epilator, Facial Hair Removal and so many more! What's better, we offer free samples for quality evaluated!
As a specialized Electric Epilator manufacturer, HAOHAN manufacturing all kinds of Electric Epilator, including Threading Epilator & Lipstick Epilator of all purposes, to private label Electric Epilator brands.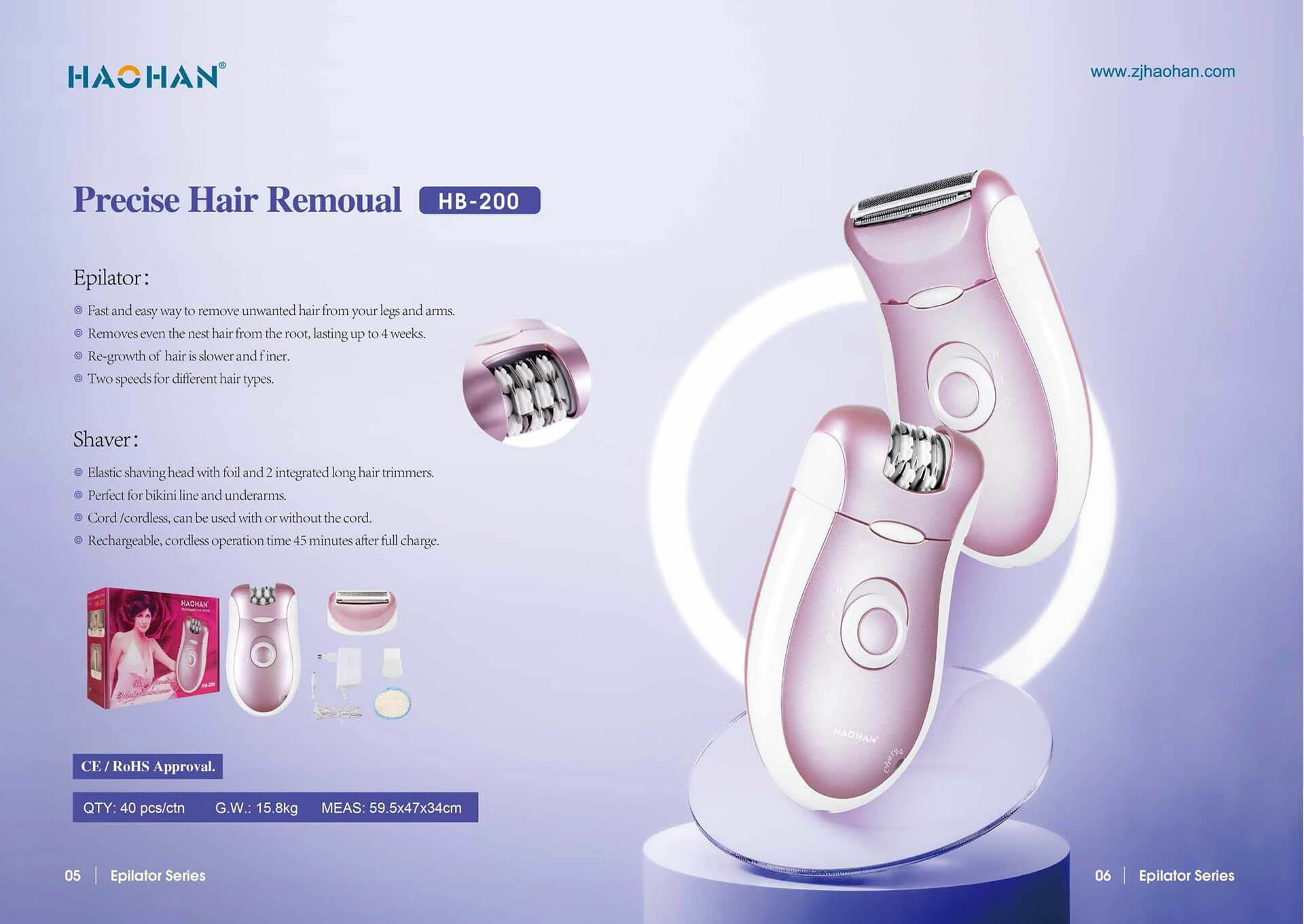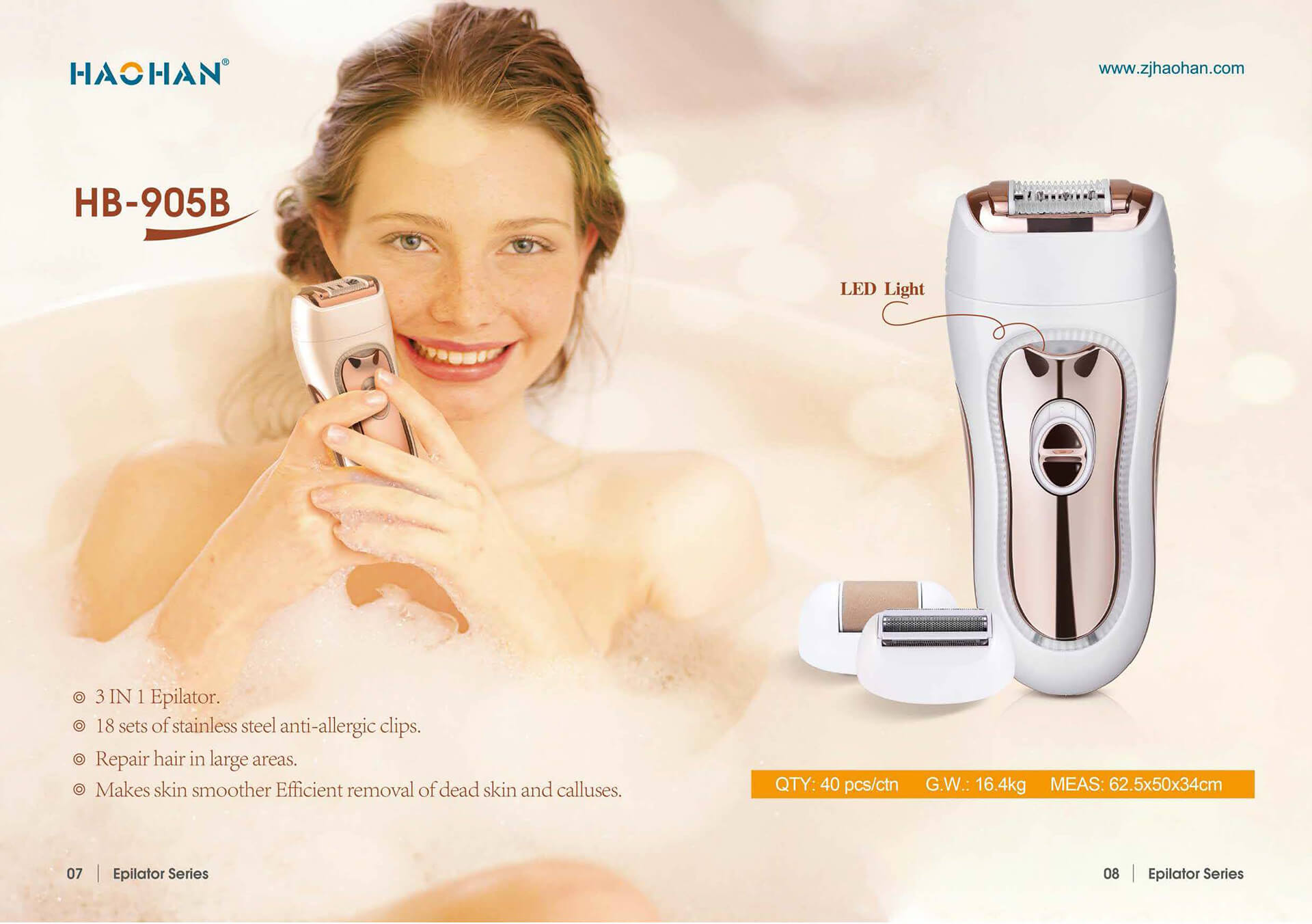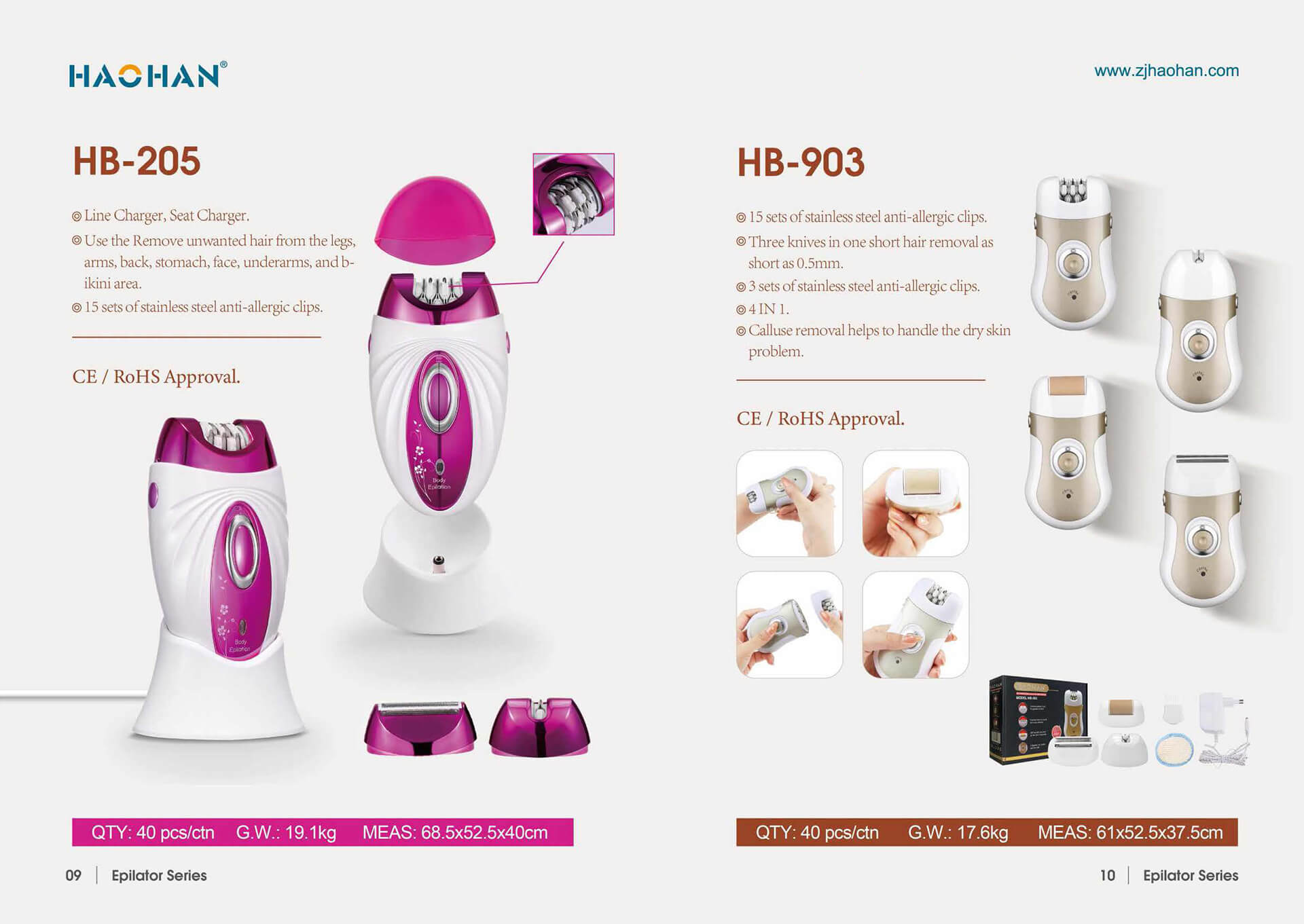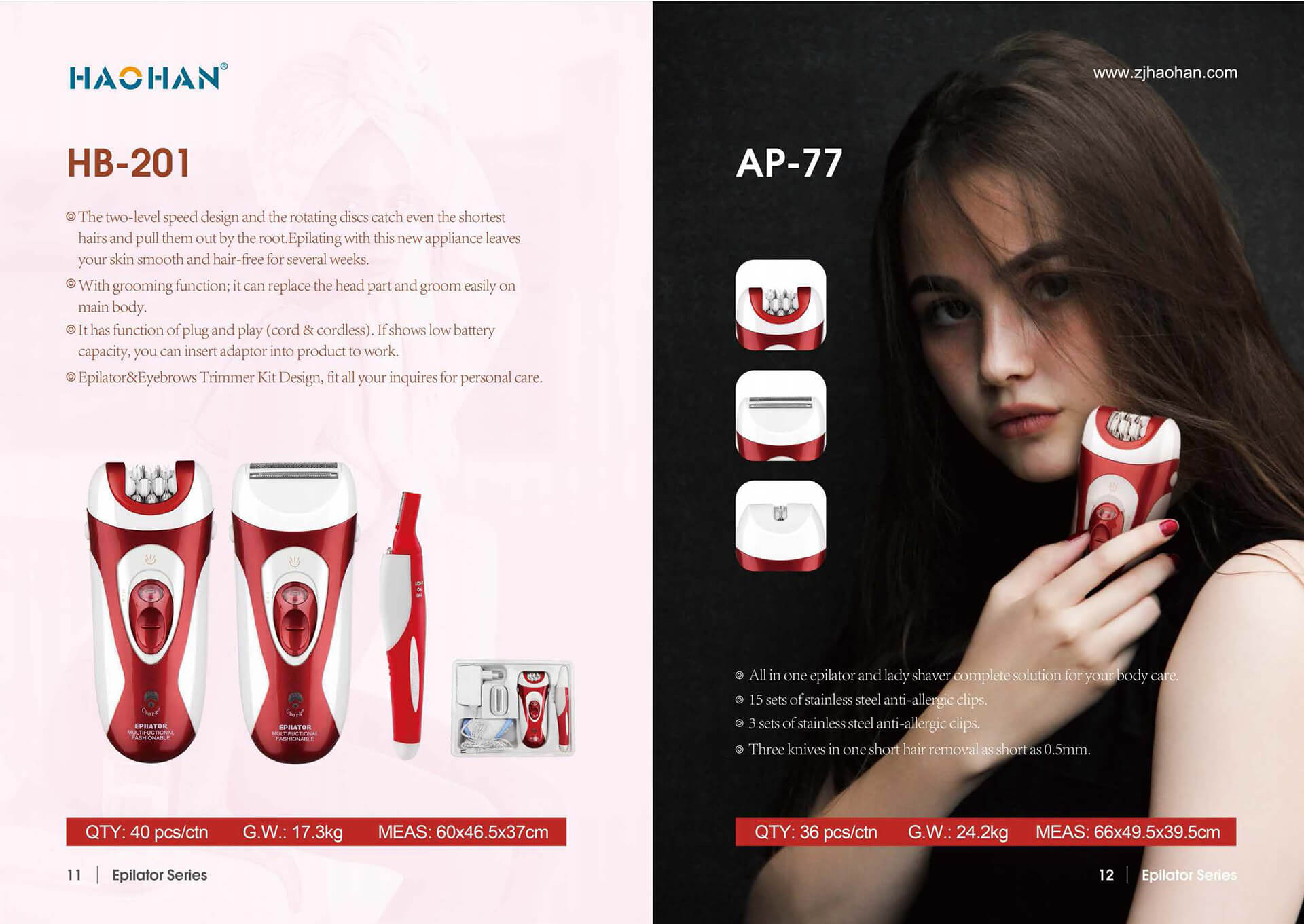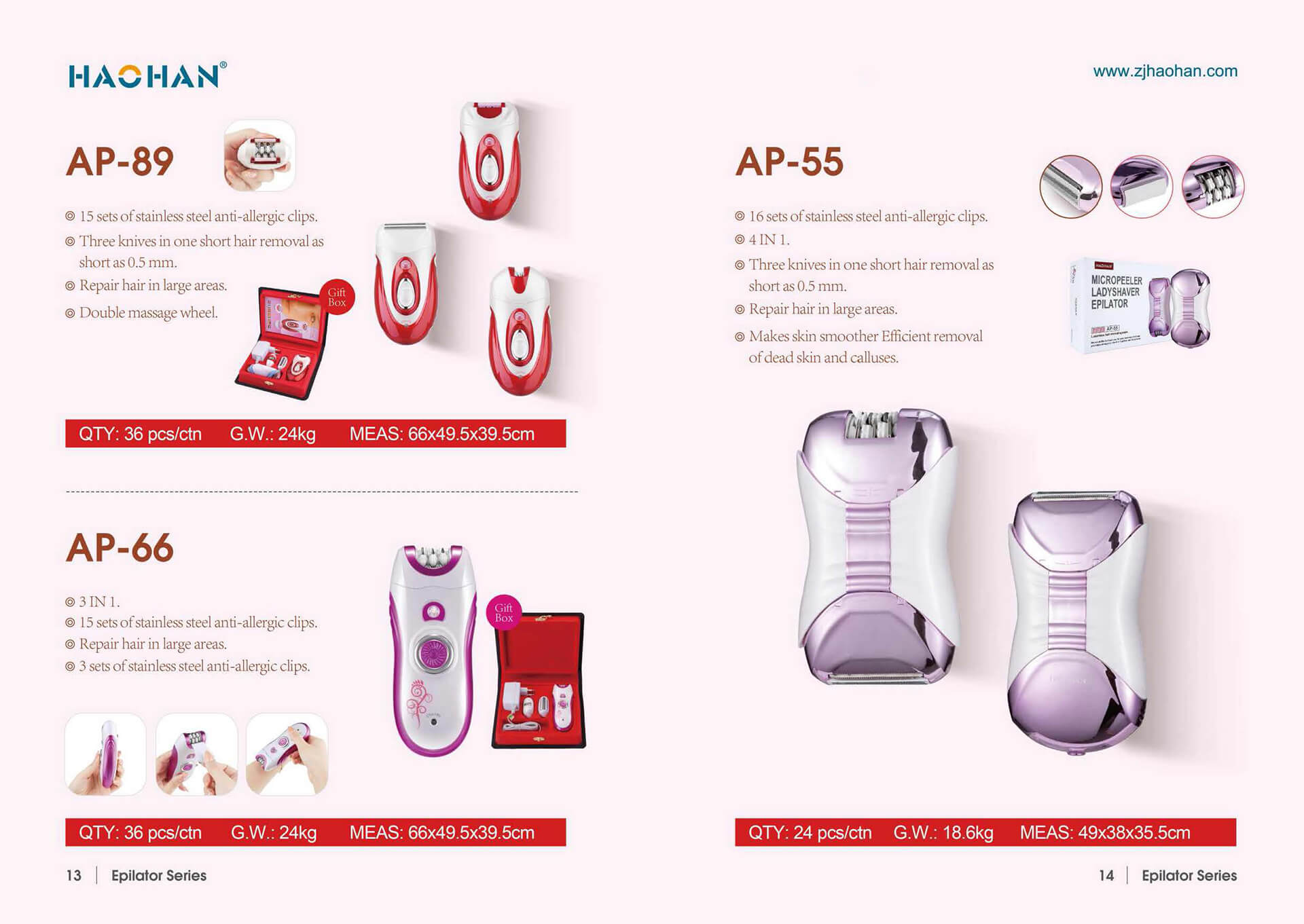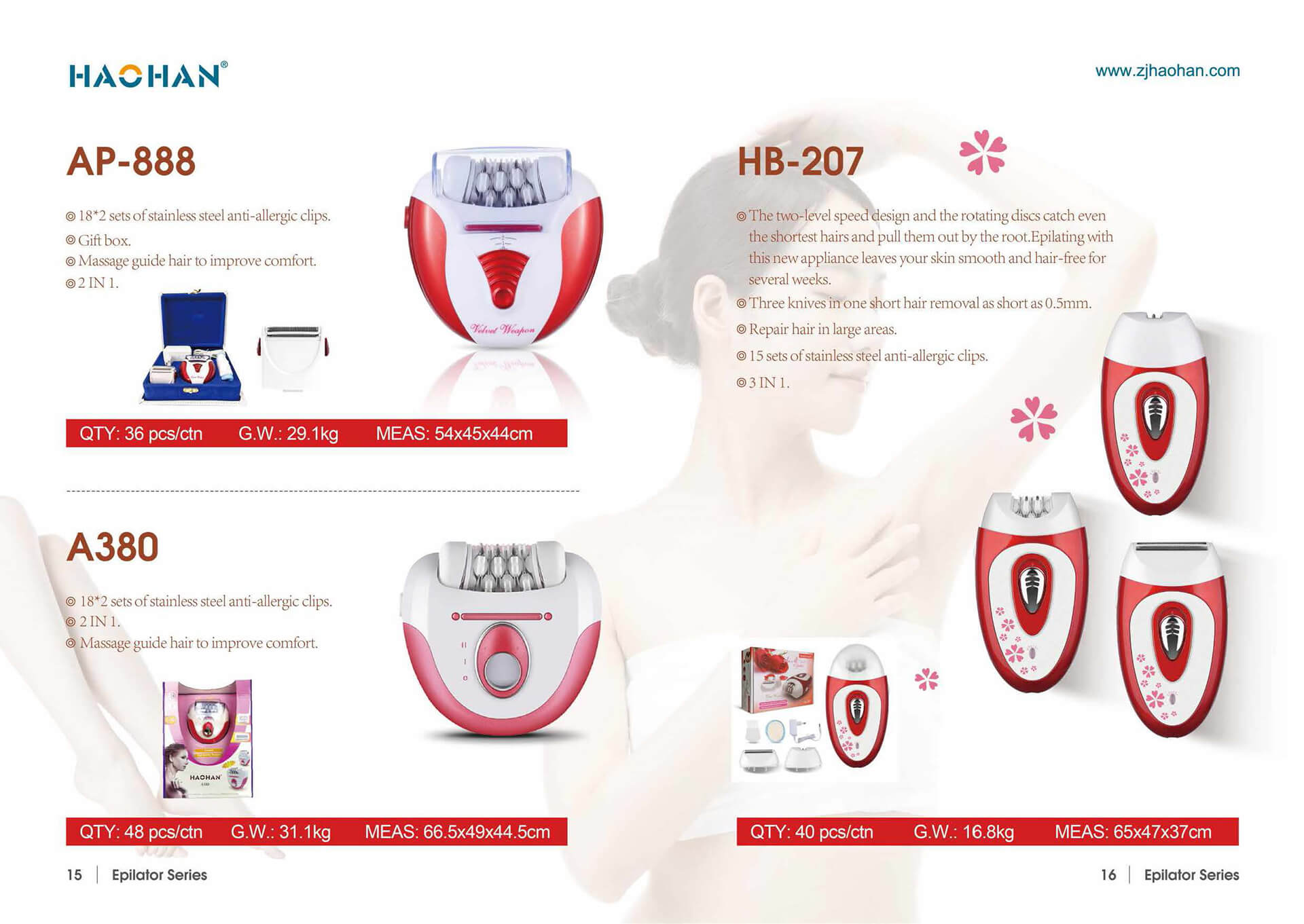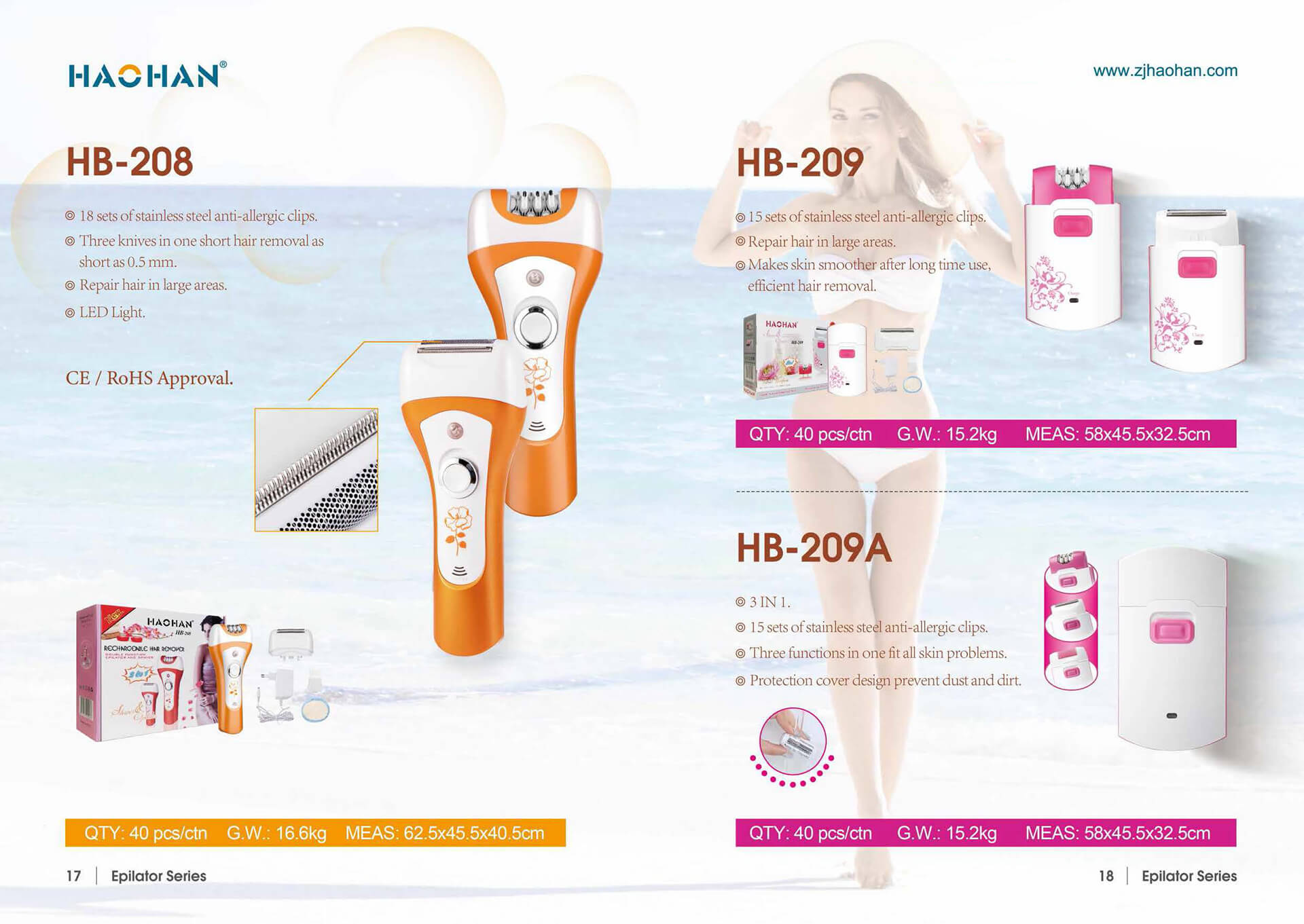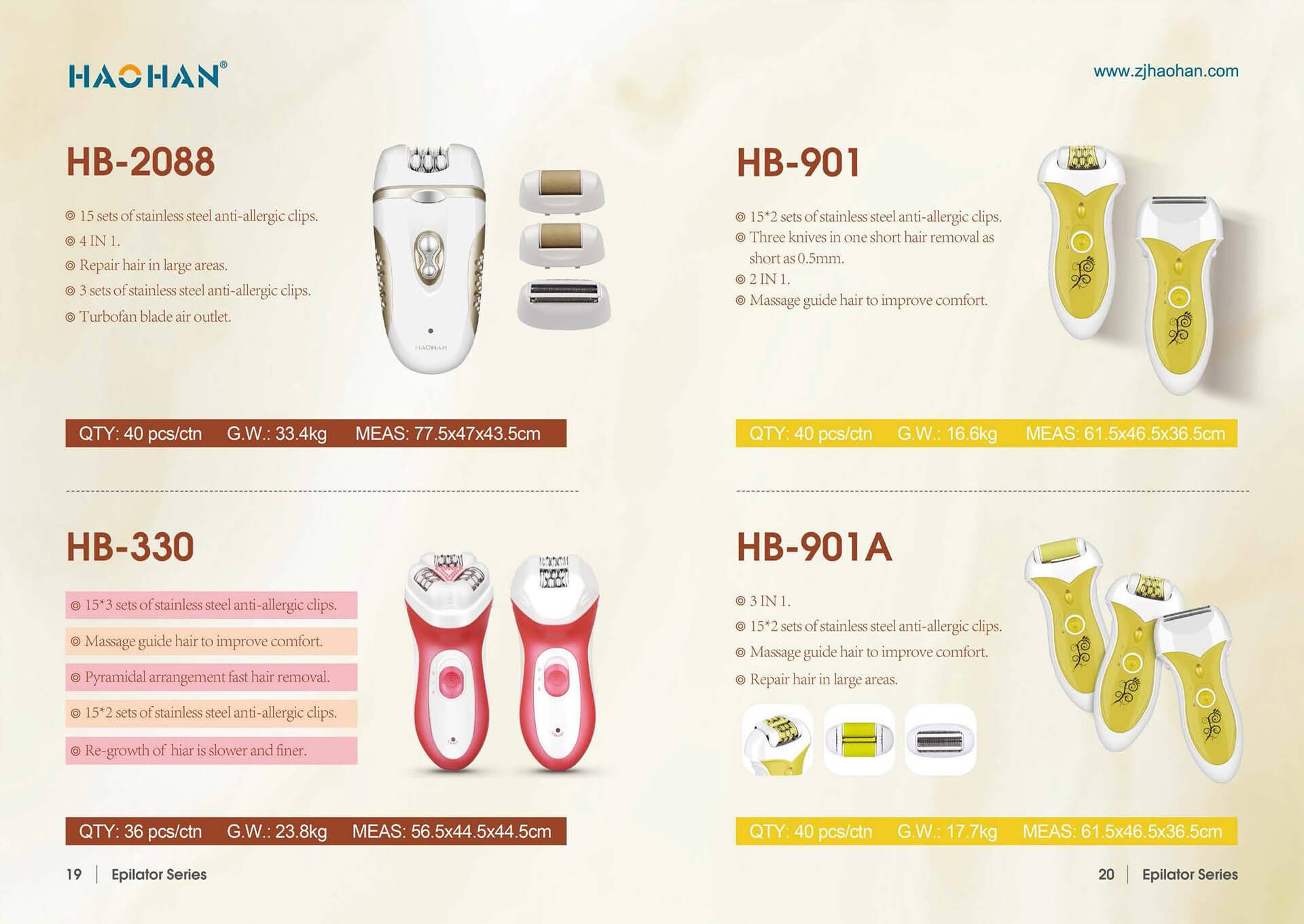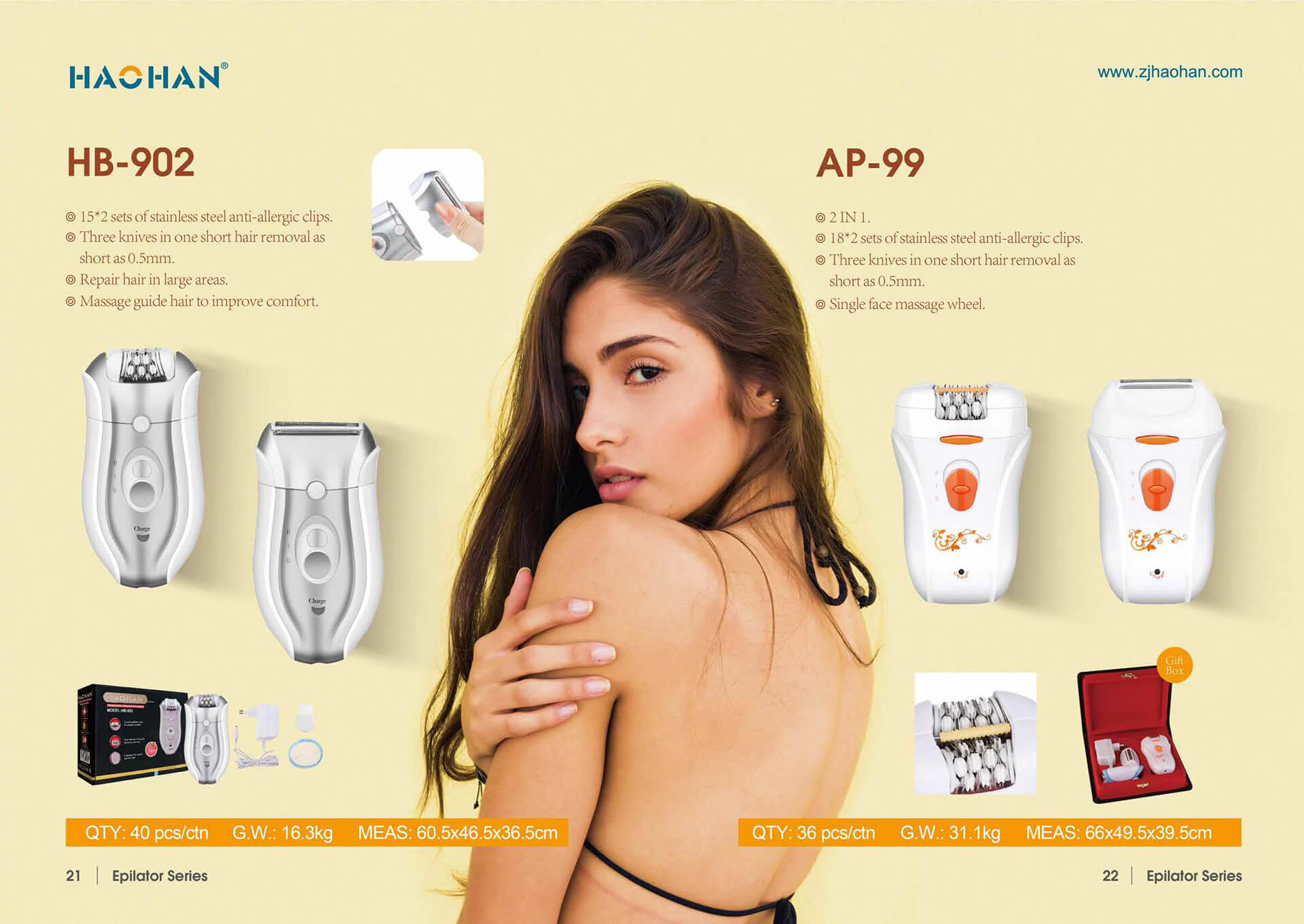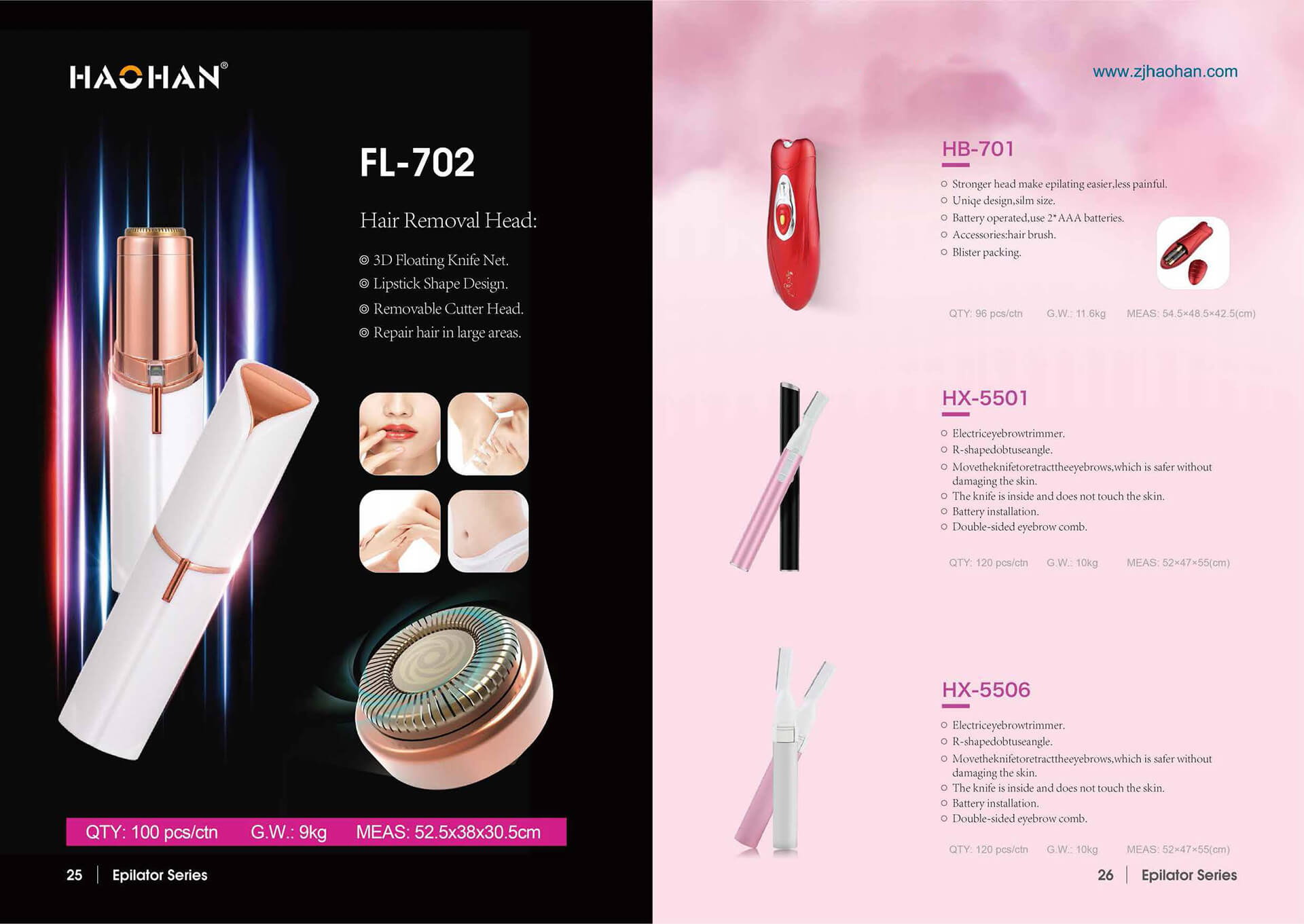 Simply write to us or send us your specifications like shape, color, materials, etc. we will cover your back.
A Powerful Manufacturing and Quality Control Team
Specialized as an Shaving & Hair Removal wholesale and private label packaging vendor, also an OEM Shaving & Hair Removal manufacturer, Haohan is your one-stop small personal-care Shaving & Hair Removal customization solution provider.
According to the needs of customers, sales determine the LOGO, appearance, technical requirements, functions, packaging methods, payment methods, delivery times, logistics methods, and batches of the products. Categories that can be modified (LOGO, adapter standard, USB, voltage output, body color, packaging method, battery capacity)
Evaluation department: E-commerce department, R&D department,
sales department, supply department, production department, general production scheduling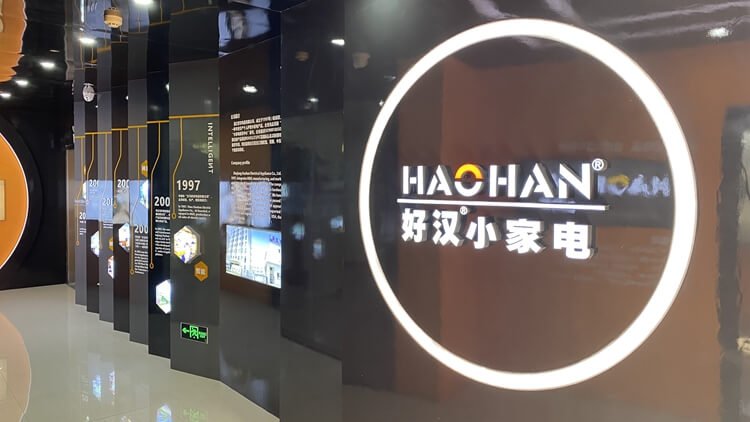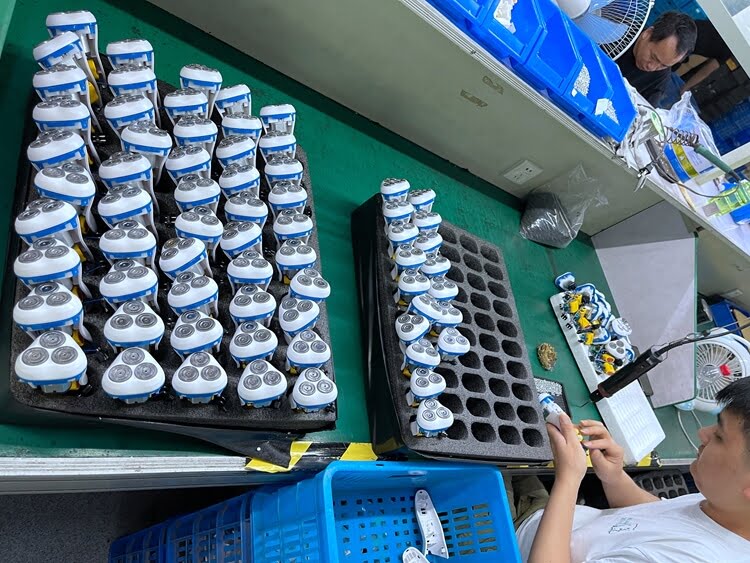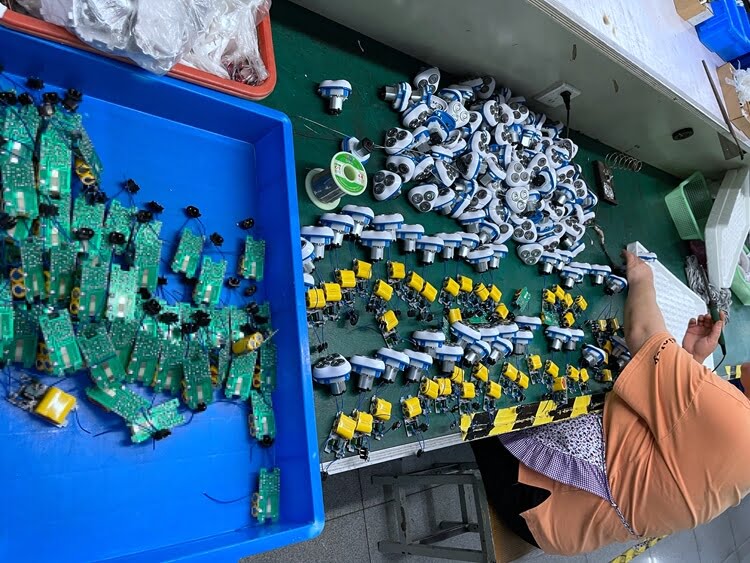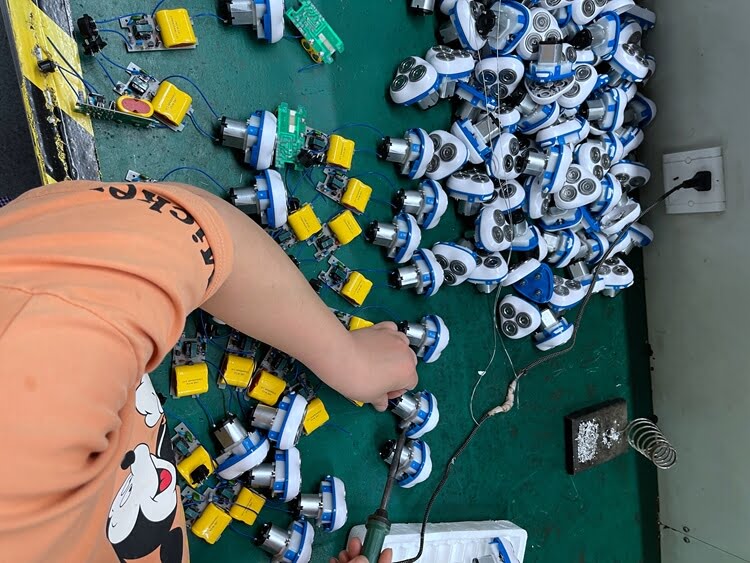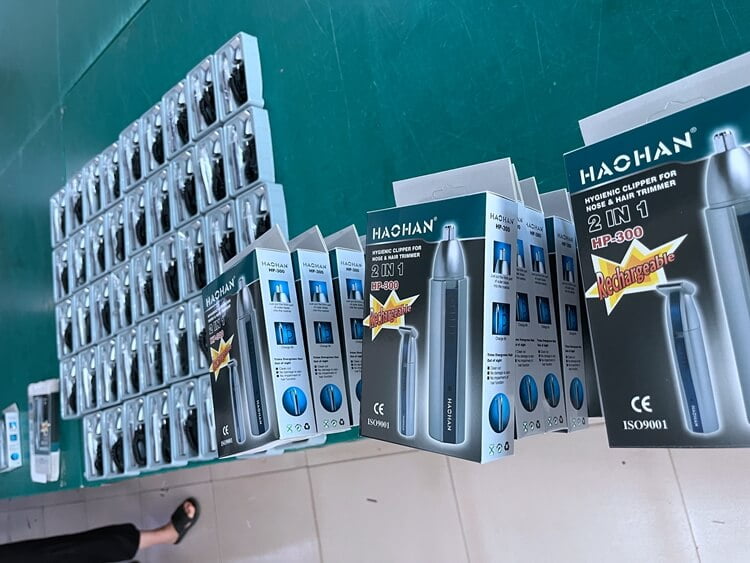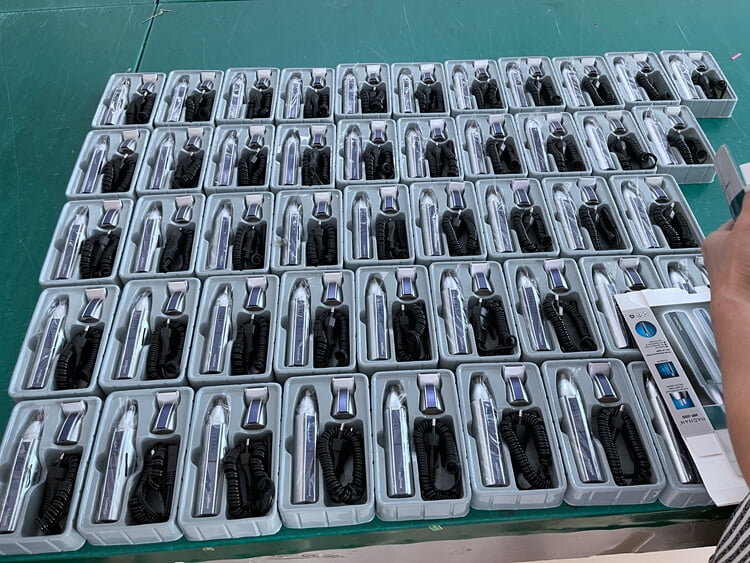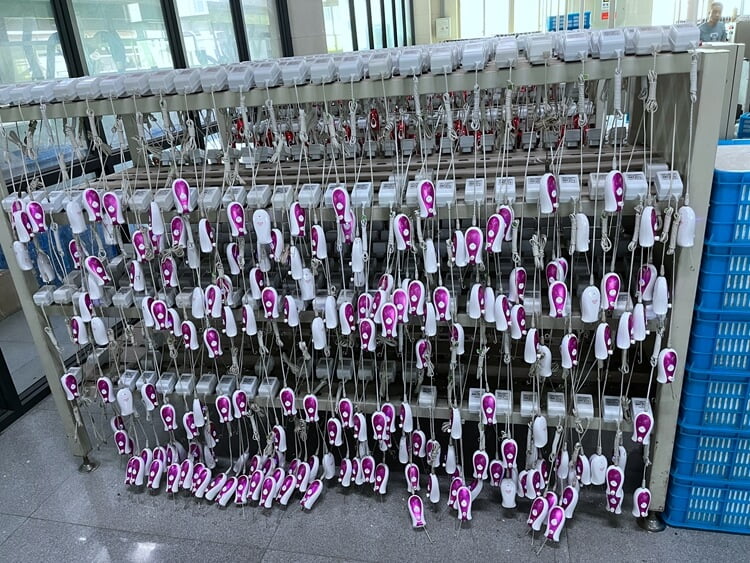 Hang on, We Definitely Have More...
24 Years Experience, Located in Yiwu, the World Capital of Small Commodities. the Company's Main Products Include Epilators, Hair Trimmers, Nose Hair Trimmers, Skin Grinders and Other Small Household Appliances.
High-quality pre-sale service: to meet the needs of different customers, pre-sales professional service personnel can quickly solve many problems such as design, technology, large and small orders, delivery time, certification, etc.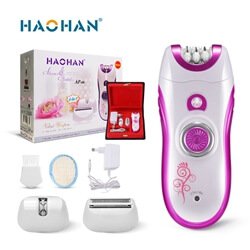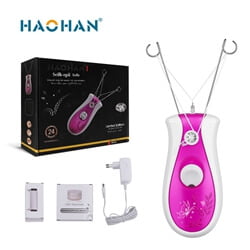 eyebrow threading epilator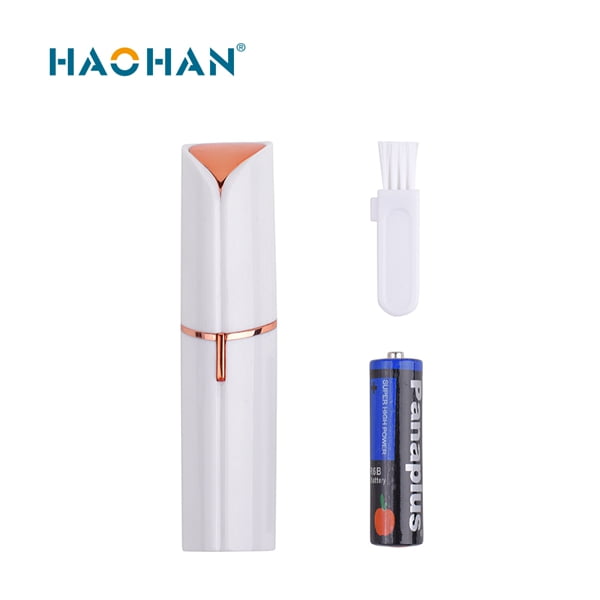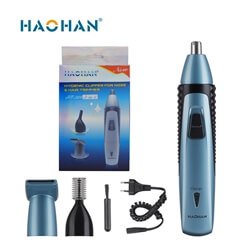 Electric Nose & Ear Trimmer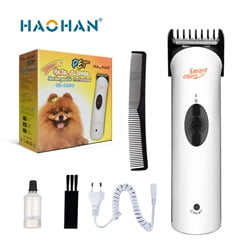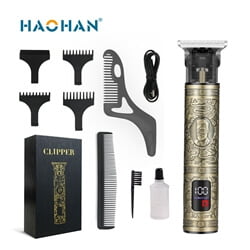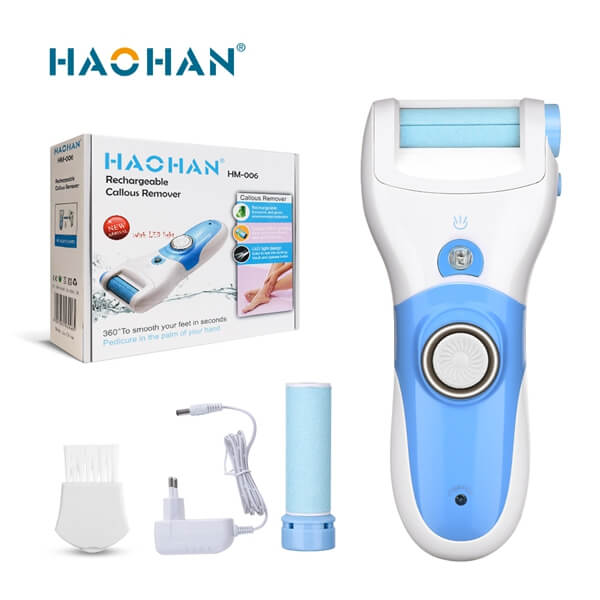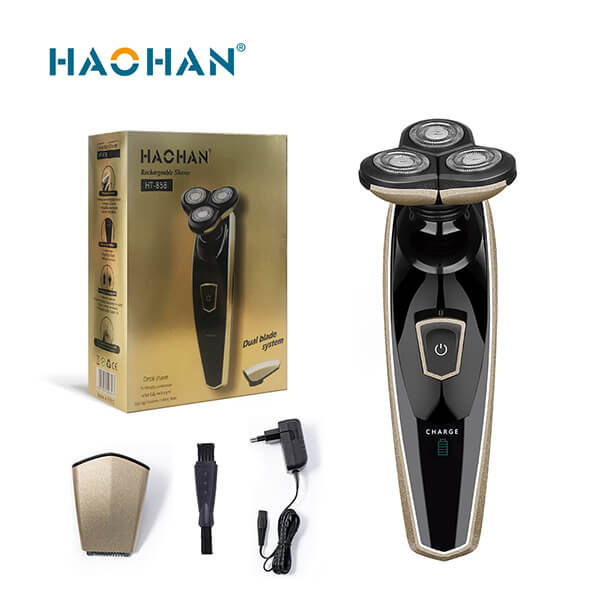 Electric Eyebrows Trimmer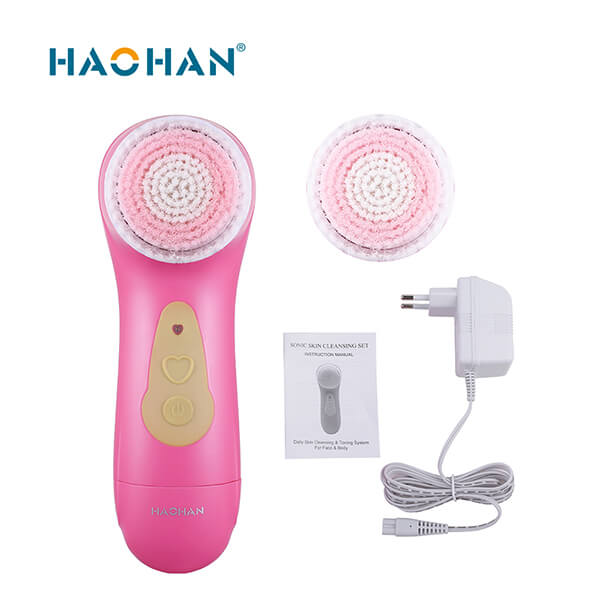 Electric Facial Cleansing Brush
We're able to manufacture multi-type Electric Epilator.
© 2021 Zhejiang Haohan Electric Appliance. All Rights Reserved. Address: Yiwu , Zhejiang, China.